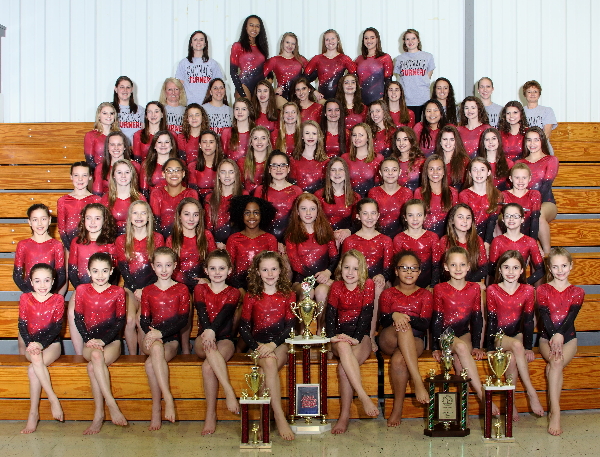 2016-2017 Team
* * * * * * * * * * * * TEAM MEMBER SECTION - UPCOMING NEWS AND IMPORTANT EVENTS * * * * * * * * * * * *
---
Hoagie Fundraiser:
We are currently running a Hoagie fundraiser. Hoagies will be purchased from Nicols Market in Monaca. Order forms have been placed in all team members mailboxes and forms/payments are due no later than July 13th. Delivery date is set up for July 27th. If you have any questions about this fundraiser please see one of the coaches.
---
Car Wash Fundraiser:
We will be holding a car wash on Saturday July 29, 2017 from 9am-2pm(weather permitting), in order to raise money for our general fund. We have a sign up sheet in the gym above the mailboxes. 1 point will be earn for each family per shift they work. There are two shifts for the car wash. First shift - 8:45am-11:30am and second shift - 11:30am-2:15pm. Please arrive 15 mins prior if you plan to do the 1st shift to help set up, and stay 15 mins after the second shift to help clean up. Also, if any gymnast/parents have any car wash soap they would like to donate, please bring to the gym this week or the day of the car wash. For any other questions, please see one of the coaches.
---
Pre-Registration:
Pre-Registration for the fall session will be held the week of July 31st. At this time all registration forms will be printed out and parents will need to verify information, then sign for the 2017-2018 season. Fall tuition will be $350.00, and is due in FULL before the first practice in September. Due to the large number of unpaid bills in the past, we are no longer accepting payment plans. If you have any questions/concerns please see one of the coaches.
---
The next booster club meeting has not be scheduled yet. Please check back for updated information.
---
Upcoming Dates:
Team Camp this year will be held on August 14th thru the 18th. Details will be coming out soon. Please check back to this website for the most updated information.
---
BAKE SALE:
We will not be holding any Bake Sales during the summer months. Bake Sales will start back up in September. Please check back to this website closer to September for exact dates and times.
---