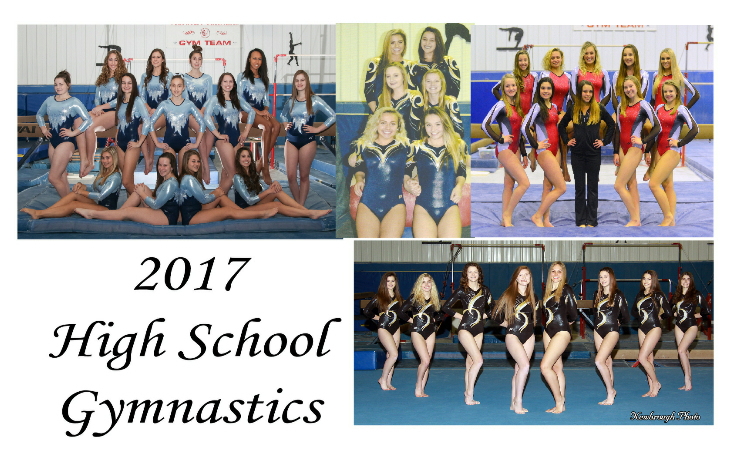 2016-2017 High School Gymnastic Teams
Central Valley, Hopewell, South Side Beaver, and West Allegheny
---
The High School Conditioning Practices are now over. If you are a gymnast that works out at another gym, and have not made your mandatory 3 practices yet - you still have the opportunity to do so. Practices can be made during our regular team practices on the following days:
Monday & Thursday (Senior/Junior High Team Practice), from 6pm-9pm
Tuesday & Friday (Youth Team Practice), from 6pm-9pm
Keep in mind, if you don't get your mandatory practices in - you will not be permitted to compete representing your High School Team. So gymnasts please get your practices in ASAP!.
---
The 2017-2018 High School Gymnastic Schedule:
The tentative High School Schedule for 2017-2018 can be found in the below link:
Click
here
for the 2017-2018 HS Meet Schedule.
Please keep in mind changes to the meet schedule can be made at any time so please check back to this website for updates.
---
High School Expenses Due:
We have sent envelopes home billing each gymnast for their High School Expenses. (Warm ups/Uniforms(if need to be paid), HS Team fee, & Tuition for those HS only kids). These fee's need to be paid ASAP! These fee's can be paid by Cash/Check/Credit Card/Pay Pal Transfer. For any questions about HS expenses, please see one of the coaches.
---
SAVE THE DATE:
The High School Banquet will be held on March 25,2018 at the Fez in Hopewell. The doors will open at 3pm and dinner will be served at 4pm. More information about the banquet will be available closer to March.
---
2018 JUDGES INVITATIONAL:
This year the High School Judges Invitational will be held on February 15, 2018 at Monaca Turners. For more information, see the links below:
Click
here
for information on the Judges Invitational.
Click
here
for the Entry Form.
---
2018 High School Senior Invitational:
The 2018 High School Senior Invitational will be held on May 18th & 19th at the Estero Community Center in Ft. Myers Florida. For more information about this meet, please click on the link below:
Click
here
for information on the Senior HS Invitational.
---
CREDIT CARD PAYMENTS:
In order to make things easier for our parents, we can accept credit cards (through PayPal) as a form of payment. Please use this drop down box to add items to your cart. This drop down box will be updated through out the season. If you already have a Pay Pal Account you can also transfer money from your Pay Pal account to ours. This can be done under the tools button. Select Send Money to Friends and Family, then send to the following email address: www.monacaturnersgym@gmail.com. For any questions regarding Credit Card Payments, please contact Cherie Mulford.
---