CLASS SCHEDULE AND RATES
Prices listed below are for the 2018 Spring Session, consisting of 15 weeks beginning the week of January 8th.
Class
Cost for Member
Cost for Non-Member
Hrs/Wk
Class Day/Time
Parent & Tot:
$90
$130
45 minutes
Saturday 9am-9:45am
Tumble Tots:
$127.50
$167.50
1
Wednesday 4pm-5pm
Saturday 10am-11am
Beginners:
$127.50
$167.50
1
Monday 4pm-5pm
Thursday 5pm-6pm
Saturday 11am-Noon
Intermediate:
$180
$220
2
Tuesday 4pm-6pm
Wednesday 5pm-7pm
Saturday Noon-2pm
Tumbling Class
$150
$190
1
Monday 5pm-6pm
Thursday 4pm-5pm
Pre-Team
$240
N/A
4 (mandatory)
Wednesday 7pm-9pm
Friday 4pm-6pm
Youth Team
$330
N/A
6 (mandatory)
Monday & Tuesday 6pm-9pm
Thursday & Friday 6pm-9pm
Jr. High/
Senior High Team
$330
N/A
6 (mandatory)
Monday & Tuesday 6pm-9pm
Thursday & Friday 6pm-9pm
Parent and Tots classes are parent participation classes welcoming students who have started walking to up to four years old. Tumble Tots classes are open to three and four year old children who have already been potty trained!
We also offer a sibling discount!
First child pays regular rates, $10 off each additional child.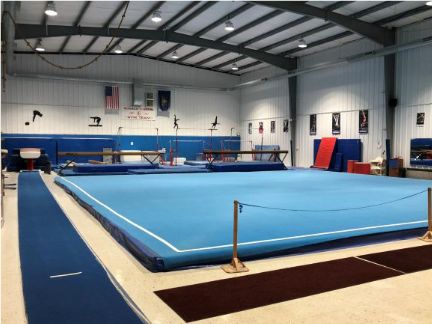 Membership
Team and Pre-team gymnasts are required to be members of the gym. Membership at Monaca Turners is strongly recommended for other classes as well. Dues has gone up this year to $27.00/year, due the first of January.
Rules for class participants at Monaca Turners:
In order to assist our gymnastics instructors in establishing a successful, well organized gymnastics class, Monaca Turners has set up the following guidelines for the students and their parents:
1. All classes, MUST BE PAID IN FULL AT REGISTRATION. Forms of payments accepted - Cash, Check, & Credit Card.
2. There will be no refund for gymnastics classes after the second week of classes.
3. Attendance will be taken at the beginning of each class.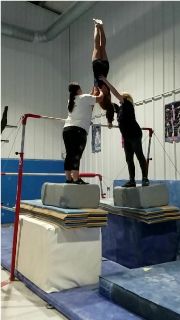 4. Before each class there will be a warm-up period of 15 minutes. This will take place at the beginning of each class.
5. Students must try to be on time for class so they do not miss warm-ups.
6. Any students arriving early for their class must sit and wait for their class to begin. No one is permitted on the equipment before their class.
7. After the first two weeks of class, the parents will not be able stay in the gym to observe. The children seem to be more attentive when their parents are not present. Parents are welcome to view class from the entryway.
8. Students are permitted on the equipment only as directed by the instructors.
9. Students are permitted in the gym only during their class time.
10. There will be no gum chewing or eating during class.
11. Students must get the instructors permission to leave the gym (for example drinks, bathroom.)
12. There will be no running or wandering either by students or siblings.
13. Dress for girls: Leotards or form fitting clothing, gym slippers or bare feet. and leggings (optional).
No tennis shoes or jewelry (for example: watches, dangle earrings, rings or bracelets) and long hair should be tied back in some manner.
14. Cancellation of gymnastics classes due to inclement weather/unforeseen circumstances, will be posted on our website & an email will be sent out. If possible, a make-up class will be scheduled.
Parents, please go over these rules with your children so they will know what they are and are not permitted to do. With your cooperation, and that of your children. we will try to provide a good and strong gymnastics program. ROB CHIOCCHI. GYM CHAIRMAN